The Art Club Room
---
Once you unlock all of the elevators in Hotland and can access the hotel, proceed to the crossroads. You can go north and step on magical glass to access the Art Club Room. If your clock is set to October 10th at 8pm, you'll encounter the hidden "So Sorry" boss.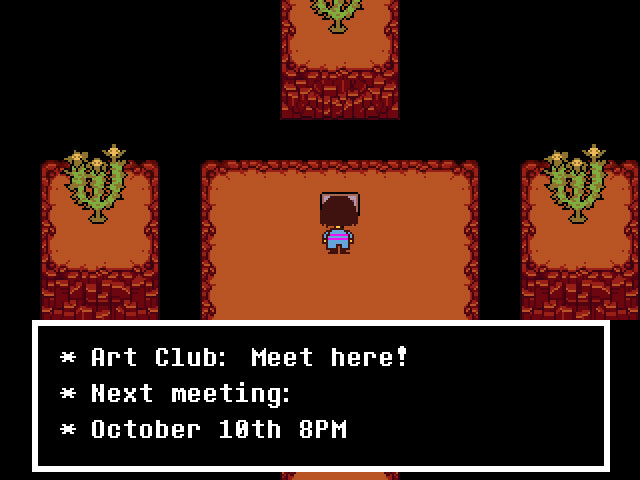 The Artifact Room
---
You can find the Artifact room by solving the piano puzzle in Waterfall. Inside is a "legendary artifact" that looks like a red ball.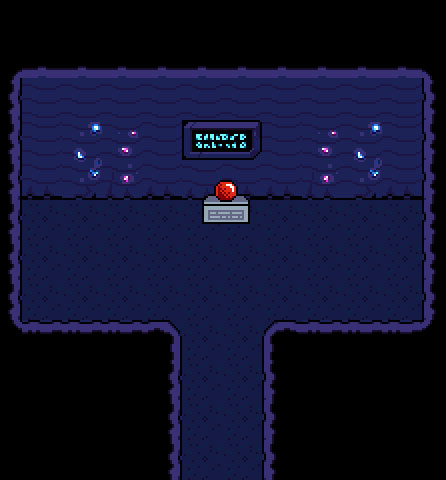 Sans' Room
---
When you meet up with Sans in the hallway, he'll talk to you about your sins throughout the game. Finish the conversation, don't save, and reload at the last save point. He'll give you a secret code word. Repeat again for a second code word. Reload to get the key to his room in Snowdin.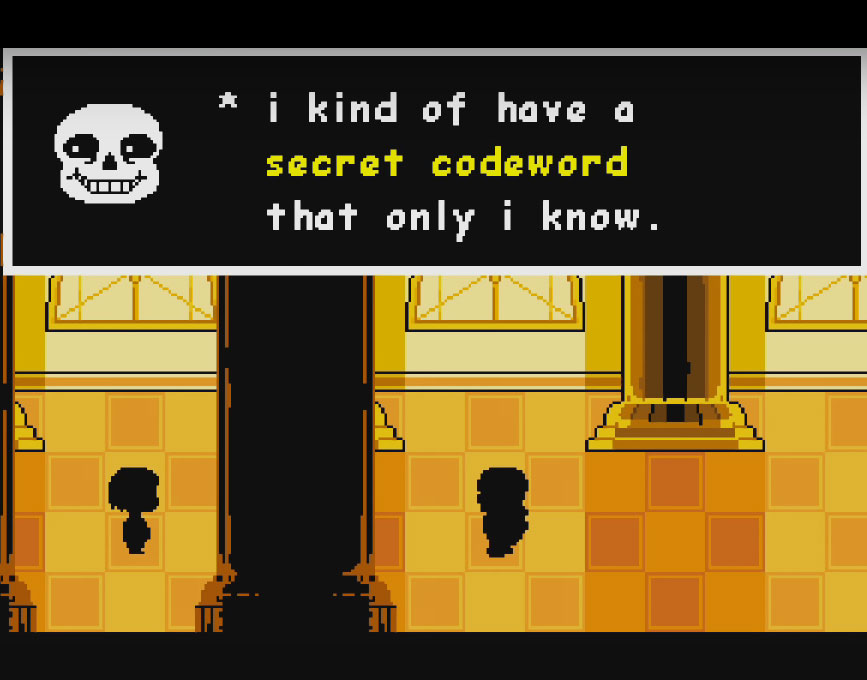 Time Machine Room
---
There is a key in Sans' room to a secret room behind Sans and Papyrus' house. Inside is a broken time machine and an unreadable set of blueprints.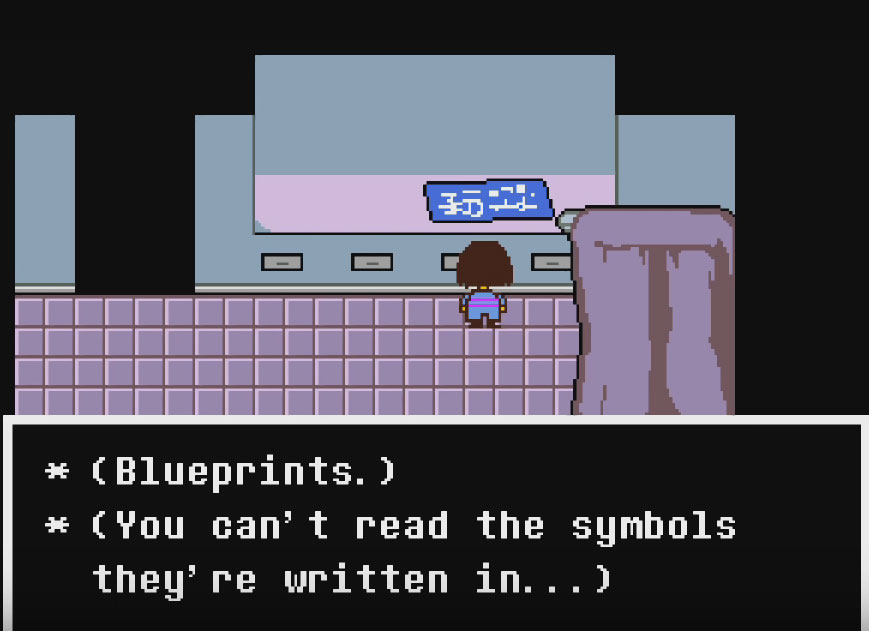 Temmie Village
---
Right before the room in Waterfall with the dimming crystal lights, go down after the lowermost set of mushrooms is lit in the room with the mushrooms lighting paths. The entrance is at the bottom right.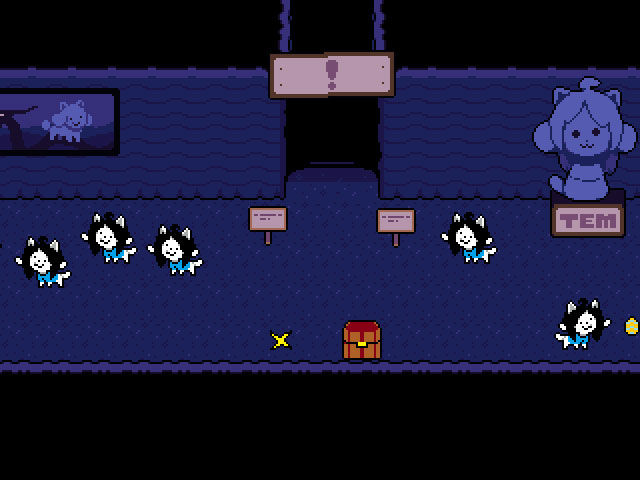 Room 269
---
If you set the game's fun value to 66, you will find a character who is believed to be Gaster.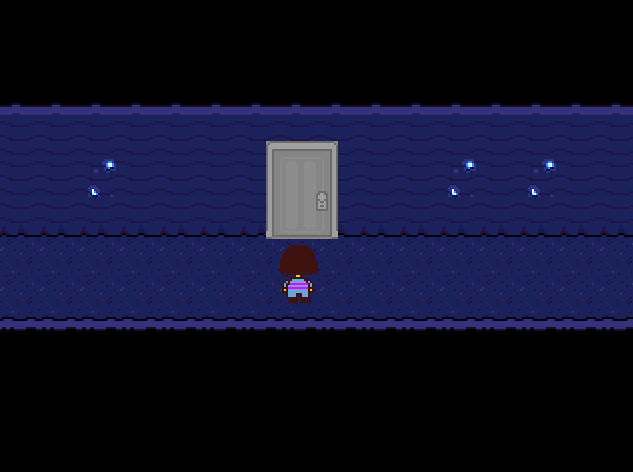 Room 264
---
Through save manipulation (changing your room number in both your save0 and your .ini file to 264), you can find Room 264. It displays a message in Wingdings before closing the game. The text is believed to be the seventeenth entry from the True Lab.

The text reads as follows:
ENTRY NUMBER SEVENTEEN
DARK DARKER YET DARKER
THE DARKNESS KEEPS GROWING
THE SHADOWS CUTTING DEEPER
PHOTON READINGS NEGATIVE
THIS NEXT EXPERIMENT SEEMS
VERY
VERY
INTERESTING
...
WHAT DO YOU TWO THINK?

Toby's Room
---
If you dodge all the credits in the True Pacifist ending, you'll find a little house with a computer inside.